Ads spent the day rostered on at Kiwi Classic Flyers and he rang me in big excitement to tell me that the Catalina was flying in at 11am and he hoped he could get a look inside, seeing as how he is part of the Catalina hulk restoration project team at Classic Flyers.

This is the one they are working on as a static display in the museum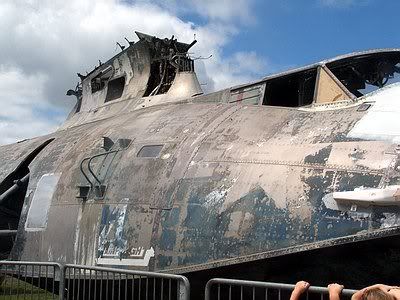 Well, he got to crawl all over the thing and had an absolute ball. He was gobsmacked when the pilot got out and was a woman. I said "chicks fly planes too, buddy" he said "yeah, but a Catalina??".

Yeah, baby - a Catalina.

This one. It is currently the only air worthy PBY-5A in Australasia and there aren't many left in the world.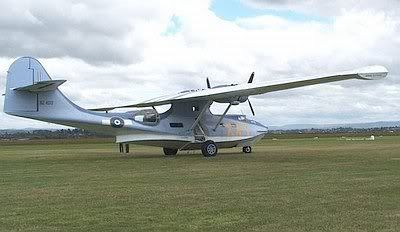 Ain't she beautiful?