What's taller than me, heavier than me, the opposite gender to me and reaches things that I can't?

That's it, my baby who was born 15 years ago this day. The one who slept all the time, the one who smiled all the time he wasn't asleep, the one who was hooked on cooking almost before he could walk, victim aficionado of food prep infomercials; he who loves diggers and trains, trucks and planes and soon will be out on the roads with a learner permit under his belt and a steering wheel in his hands, the one who still can't beat his sister at Monopoly - Chuck Chucklebutt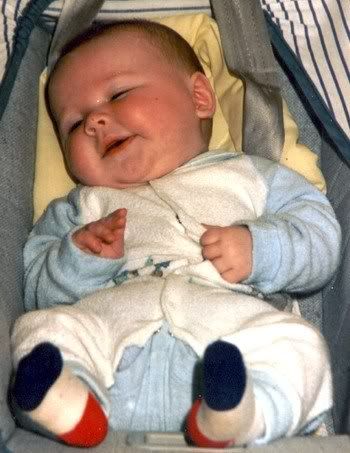 Happy birthday, Baby, I love ya.