Boy, it's been hot. Too hot. And I've been dribbling around outside in the heat and made myself sick. Again.

*sigh*

This is Sticky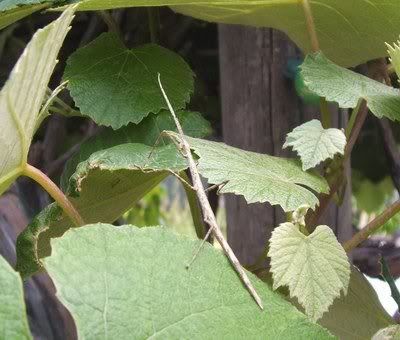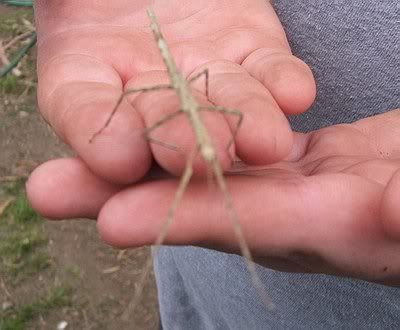 He's a stick insect, about 3 inches long (excluding proboscises) that I found in a very brown form early this evening on the wooden handle of the hoe hanging in the arbor. He turned a nice greeny shade later on, on the grape vine.

Amusing wee chap, isn't he?